Full Mouth Restoration
---
What is full mouth restoration?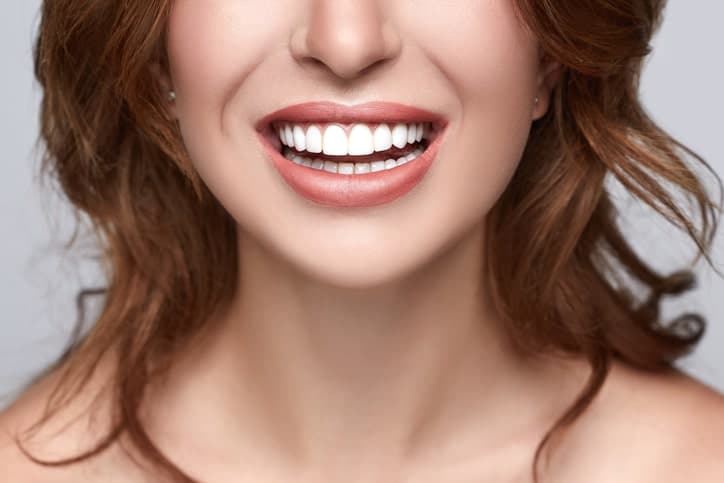 Full mouth restoration is a set of general or reconstructive dentistry procedures performed together to completely transform the smile including replacing missing teeth, repairing damaged teeth, and correcting jaw alignment. This gives the smile an enhanced and more perfect appearance.
A full restoration involves reconstructing all of the teeth in both the upper and lower jaws through the use of restorative materials like crowns, bridges, veneers, dentures, and implants. Full mouth reconstruction can be a necessary treatment to preserve the patient's oral health and overall appearance of their teeth.
---
Candidates for Full Mouth Restoration
Missing teeth often lead to serious dental problems and can significantly inhibit a patient's ability to eat and speak. It is important to seek restorative treatment for any missing teeth, but especially when most or all of your teeth have damage. Patients can receive this treatment if they have missing teeth or severe damage from:
Decay
Injury
Fracture
Tooth grinding
Malocclusion
Acid erosion
---
The Full Mouth Reconstruction Procedure
Patients considering a full reconstruction will first go through an oral examination including the teeth, periodontal tissue, joints and jaw muscles, and esthetics. Then, Dr. Roberts and Dr. Sirota will take images and impressions to determine the current state of the mouth. Based on these initial examinations, they will determine the extent of the damage and create a custom treatment plan for each patient to help regain a healthy smile.
Once a plan is agreed upon, the full mouth restoration process begins. This complex process involves multiple restorations so it is likely that patients will require multiple office visits. The entire process can take up to a year or longer to complete, depending on each patient's individual case.
---
Full Mouth Restoration Options
There is a wide variety of prosthetic materials that our staff can use to replace missing teeth or those with damage. These materials may be permanently implanted or glued to the mouth or can be removable and temporary. They may replace individual teeth, a few teeth or all of the teeth. Some of these options may include:
Crowns
Bridges
Veneers
Dentures
Implants
---
Dental Crowns
Dental crowns are individual prosthetic teeth used to replace missing or severely damaged teeth. Prosthodontics of New York implant crowns into the jawbone with a titanium implant root or place implants with cement as a cap over an existing tooth. The actual crown can be metal, porcelain or a combination of the two and provide a natural looking and feeling replacement. Crowns provide a strong, sturdy, aesthetically pleasing replacement that can withstand the same pressures as a regular tooth, letting patients enjoy the convenience of eating, speaking and smiling without any problems.
---
Dental Bridges
Dental bridges
replace missing teeth with a short row of prosthetics that rely on the strength of surrounding teeth and help stabilize the bite. Bridges also help keep surrounding teeth from moving into the open space of the missing tooth. First, our staff prepares the surrounding teeth, then they attach the bridge to the teeth. Bridges can be permanent or removable and provide a restored function and appearance.
---
Before & After Full Mouth Restoration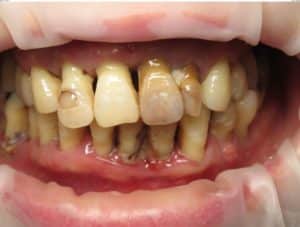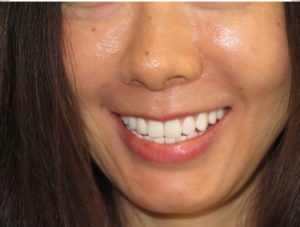 ---
Porcelain Veneers
Veneers
are shells made from composite or porcelain that fit over the natural teeth to provide a white, even, full smile and can cover up crooked, chipped or discolored teeth. After we buff the tooth in preparation, we use an etching solution and special light to allow the veneer to then bond to your teeth. Veneers typically last for 10 to 15 years and are more durable and less expensive than other materials. Veneers are a cosmetic enhancement and cannot replace missing teeth.
---
Dentures
Dentures
are for people who have lost many or all of their teeth and are usually used to replace an entire arch of teeth. Depending on each patient's needs and preferences dentures can be removable or fixed, and
partial
or full. Patients can treat dentures just like natural teeth but require special care and adjustment when they are removable.
---
Dental Implants
Dental implants
are small titanium screws that are drilled into the jaw bone to replace missing teeth. The implant serves as the root of a replacement tooth so the patient can receive a crown, bridge or dentures. This provides a natural-looking replacement for the missing tooth. First, our staff will place the implant into the jaw and then allow it to fuse with the bone before placing the prosthetic on top. Implants provide long-lasting support that most closely replaces the individual strength and stability of the natural teeth.
---
Advantages of Full Mouth Reconstruction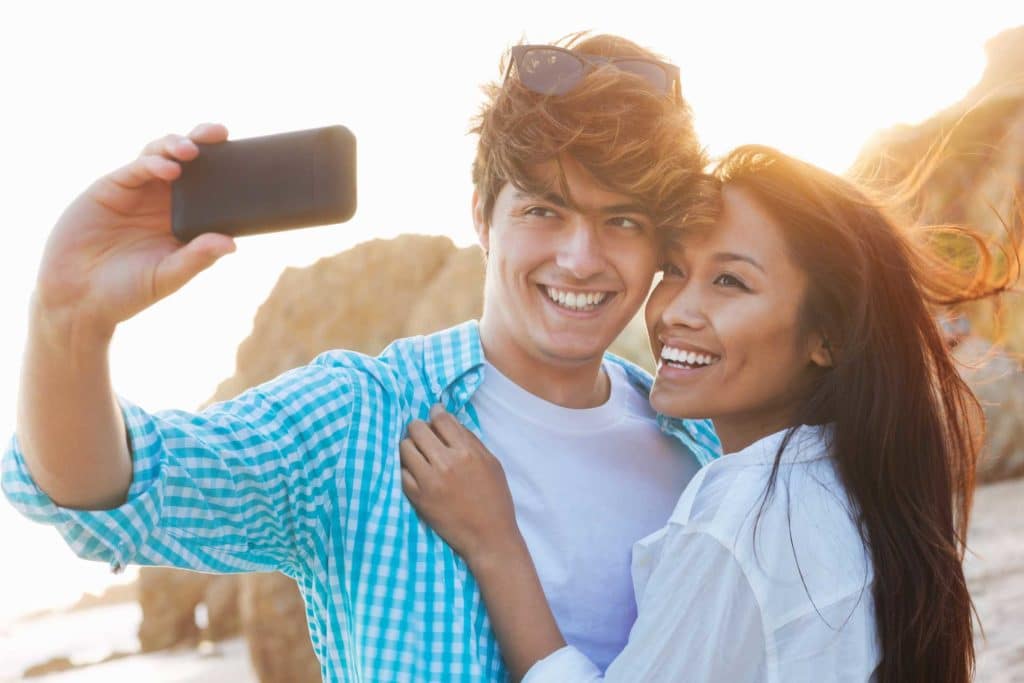 A full mouth reconstruction can be a long process but it has several advantages. The benefits of getting reconstruction done are lifestyle and overall health improvements. These improvements are in:
Concentration
Confidence
Oral Health
Overall Health
Sleep
Smile
---
Full Mouth Restoration Recovery
Each patient's recovery time will vary based on their treatment plan and which procedures were chosen. Recovery time, just like treatment time, can range from a few weeks to a few months. Patients that have a treatment plan spread over time will likely be able to recover from each individual procedure between steps. Younger patients, or those with good oral health, will have an easier time recovering from their full mouth restoration.
---